Broadwater
June 29th, 2022
Boost for homeless in Worthing

Homeless people in need of support will get some vital help after plans to demolish an empty building on an industrial estate and replace it with 21 individual apartments were given the green light.

Worthing Borough Council's Planning Committee has voted through the proposal to knock down the vacant Skywaves House on the 0.11 hectare brownfield site at the end of Ivy Arch Road, Worthing, and build some much-needed temporary housing.
Read More
---
June 27th, 2022
Local hero to be honoured for saving pensioner from drowning

A Worthing businessman and longstanding customer of Inside Magazines is to be honoured after he saved the life of a pensioner who got into difficulty in the sea.

Henry Smith, 37, was enjoying the sunshine by the pier on Worthing seafront with his mum, wife and two children when he spotted Lesley Clark, 84, struggling in the water on Friday (17 June).
Read More
---
May 19th, 2022
Works start on Wednesday 18 May at Poulters Lane and a section of the connecting South Farm Road in

Essential road resurfacing work is scheduled to start soon on the A2032 at Poulters Lane and a section of the connecting South Farm Road in Worthing.
The surface in Poulters Lane is showing signs of significant weakening: the new one will be smoother, which will reduce road noise, and more resilient to potholes. A section of the adjacent South Farm Road will also be resurfaced, up to the Ardsheal Road junction.
The project is scheduled to start on 18 May. Hours of work will generally be between 8pm and 6am from 18 May to 21 May and 23 May to 28 May, all subject to factors such as severe weather.
Read More
---
April 7th, 2022
Candidates for Adur and Worthing local elections published

Polling cards are dropping through residents' letterboxes for the upcoming Adur and Worthing local elections taking place this May.

The Adur District Council and Worthing Borough Council elections will take place on Thursday 5 May 2022, with voting between 7am and 10pm.

A list of nominated candidates has now been published on Adur & Worthing Councils' website.

To find out who is standing where you live visit https://www.adur-worthing.gov.uk/elections-and-voting/upcoming-elections/elections-05-05-2022/#adur-district-elections and click on the Statement of Persons Nominated document for both Adur and Worthing.
Read More
---
Topics
Recent Posts
New temporary accommodation could help house local residents in need
December 8th, 2023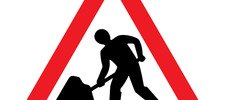 ROADWORKS ALERT!!
December 5th, 2023
Work starts on disability-friendly allotments in Durrington
December 1st, 2023
Have You Seen...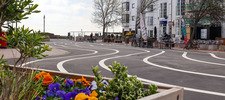 Brightening up Montague Place
April 26th, 2022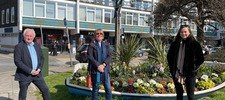 ANGER AT MONSTROSITY OF 5G POLE PROPOSAL AT BROADWATER SHOPS
March 25th, 2021