Student Life
January 31st, 2023
Call for residents' help to unlock secrets of the sea

Have you ever wondered about the wildlife and ecosystems that lie beyond our beaches?

Researchers from the Marine Conservation Society and the Natural History Museum are calling on foreshore-loving residents to join the Big Seaweed Search.
Read More
---
January 27th, 2023
Protesters highlight water pollution with blue plaques
Local protesters against the dumping of sewage into our seas have installed a satirical blue plaque in Worthing to highlight the shocking state of our waterways.
Read More
---
January 25th, 2023
Safe in Sussex's Gingerbread House Success!

West Sussex based charity Safe in Sussex held their annual Gingerbread House Event in December, which combined both community and business entries. The event took place in December at St Oscar Romero School, Goring by Sea. There were some stunning and very creative gingerbread houses on display. The event raised over £3,000 for the charity which supports people experiencing domestic abuse.
Read More
---
December 20th, 2022
Springfield says "No, actually" to proposed merge

In a seemingly unjustified proposed school merge by West Sussex Country Council, Springfield Infant School is facing losing autonomy over its governance. The school community is campaigning in opposition of the proposal and is hopeful that you can help their voice be heard louder.
Read More
---
Topics
Recent Posts
New temporary accommodation could help house local residents in need
December 8th, 2023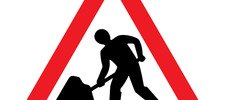 ROADWORKS ALERT!!
December 5th, 2023
Work starts on disability-friendly allotments in Durrington
December 1st, 2023
Have You Seen...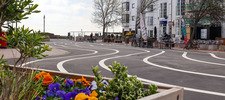 Brightening up Montague Place
April 26th, 2022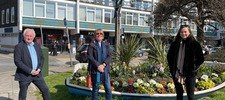 ANGER AT MONSTROSITY OF 5G POLE PROPOSAL AT BROADWATER SHOPS
March 25th, 2021