Competition
July 24th, 2023
SHORT FILM ABOUT SEA SWIMMERS IN WEST SUSSEX IS RELEASED ON YOUTUBE

'Just Add Water' is a short documentary all about sea swimmers, by Worthing based filmmaker
Kristian Coburn. It was filmed on the beaches between Shoreham and Goring between February
and June 2022.
Read More
---
July 3rd, 2023
Calling small local charities! Annonymous donor sponsors space in Inside Publications

An anonymous advertising order has been sent in to Inside, to give advertising space to local charities. After visiting a close relative in the Inside Cissbury area, the anonymous donor made contact to say that they had picked up the magloid and enjoyed reading it so much that they would like a copy sent to their home which is out of area. After deciding to read future copies online, Liana was then asked if some space could be booked to cover the cost of an advert for local charities.
Read More
---
April 18th, 2023
Businesses, groups and individuals are invited to adopt a planter on Worthing seafront

Would you like to create your own community garden on Worthing seafront?

Worthing Borough Council is offering businesses, community groups, charities and individuals in the area the chance to plant out their own space on the promenade this summer.
Read More
---
April 7th, 2022
Candidates for Adur and Worthing local elections published

Polling cards are dropping through residents' letterboxes for the upcoming Adur and Worthing local elections taking place this May.

The Adur District Council and Worthing Borough Council elections will take place on Thursday 5 May 2022, with voting between 7am and 10pm.

A list of nominated candidates has now been published on Adur & Worthing Councils' website.

To find out who is standing where you live visit https://www.adur-worthing.gov.uk/elections-and-voting/upcoming-elections/elections-05-05-2022/#adur-district-elections and click on the Statement of Persons Nominated document for both Adur and Worthing.
Read More
---
Topics
Recent Posts
New temporary accommodation could help house local residents in need
December 8th, 2023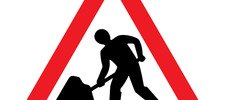 ROADWORKS ALERT!!
December 5th, 2023
Work starts on disability-friendly allotments in Durrington
December 1st, 2023
Have You Seen...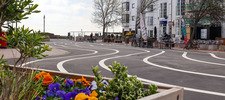 Brightening up Montague Place
April 26th, 2022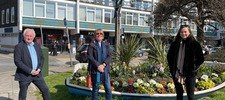 ANGER AT MONSTROSITY OF 5G POLE PROPOSAL AT BROADWATER SHOPS
March 25th, 2021