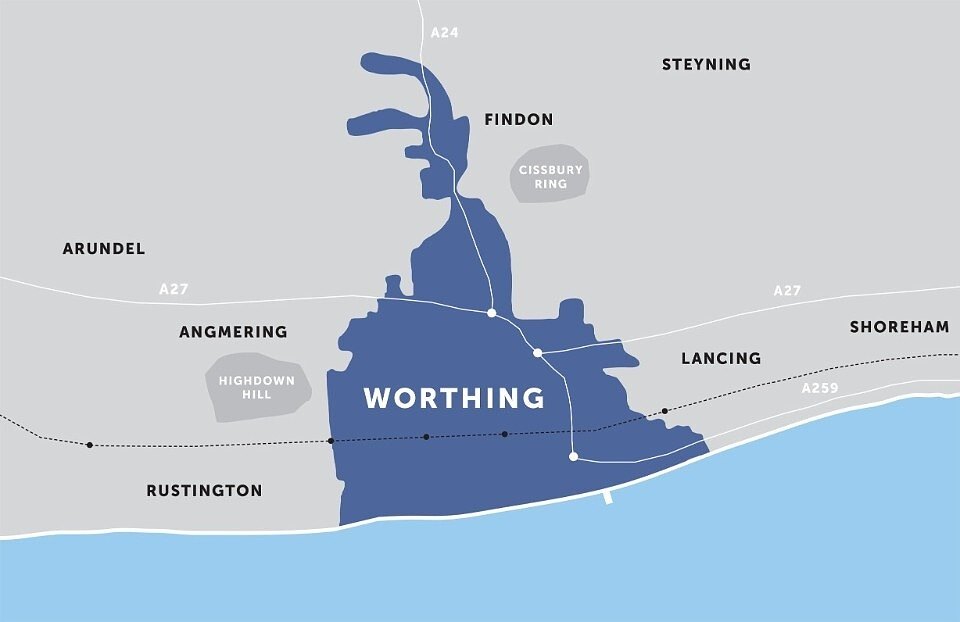 Magazines, areas and numbers
Inside Magazines currently cover the area shaded blue in the map above and has a combined distribution and print run of almost 45,000 magazines. There are 7 editions of Inside Magazines with Inside Broadwater, Inside Durrington and Inside Tarring, Inside Worthing and Inside West Worthing, Inside Goring and Inside Cissbury. Each edition of the magazines is delivered to homes and businesses in the areas they serve, every month.
The map below shows the areas that each magazine covers.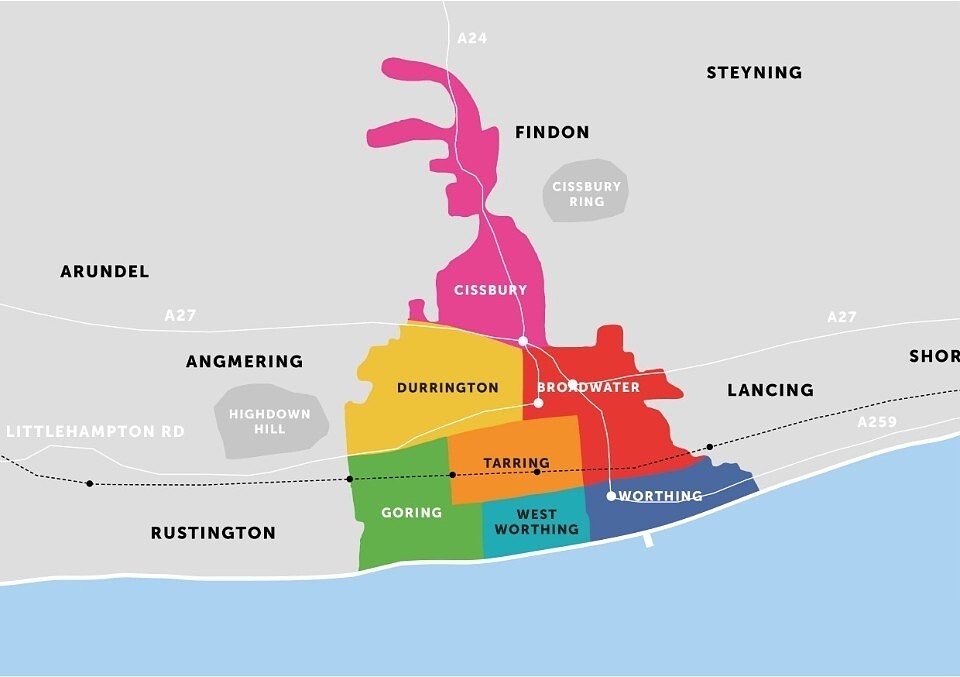 Why is one town served by 7 magazines and not just one?
Despite being part of one town, each area represented by a magazine has a unique demographic and community. Below, you can explore the differences. We find that readers enjoy the hyper localness of each edition, and look forward to receiving their copy, we know because they tell us!
We love our communities, but we also love helping local businesses (like ours!) to grow and flourish. By having 7 magazines, all businesses, small and large, can choose their demographic. By having 7 magazines, it is easy for all businesses to find an advertising package to suit all budgets.
Leaflet Distribution
We offer a GPS tracked Door to Door Distribution
service to almost 45,000 homes locally from only £45 per 1,000 for orders over 5,000 and £60 per 1,000 for bespoke distribution under 5,000 with no minimum order.
Solus deliveries also available from £120 per 1,000.
As we have our own team of GPS tracked distributors, you can be assured that your leaflet or item will be delivered to households in your chosen areas. Leaflet distribution is available from only £45 per 1,000 and can be narrowed down to small specific areas and charged pro rata. We do not deliver more than four leaflets per magazine, and you can be assured that no competing leaflets will be delivered at the same time.
Leaflet design AND
printing services available.
Have your flyer, menu, leaflet and other promotional material designed by our graphic designer at very reasonable rates. We can then arrange printing as well as distribution. By printing through us, you can bypass the need to be in to receive the delivery, you don't need to store your flyers and best of all, you don't need to carry them to us for distribution.
Distribution team waiting list
Complete the form below to be added to our waiting list