Charity News
November 28th, 2023
Pioneering partnership to help tackle homelessness in Worthing

New supported accommodation to tackle homelessness in Worthing is on the way thanks to an innovative new partnership.

Worthing Borough Council is working with housing association Worthing Homes, homelessness charity Turning Tides and Homes England to create 21 much-needed apartments to prevent people sleeping rough.
Read More
---
November 23rd, 2023
Worthing community groups celebrate funding success

Groups from across Worthing have come together to build connections and celebrate their successful bids for funding from the Community Infrastructure Levy (CIL) Neighbourhood Fund.

Over £577,000 from Worthing Borough Council's CIL Neighbourhood Fund was successfully bid for by 45 community groups and voluntary sector organisations in September this year.
Read More
---
September 7th, 2023
Alzheimer's Society warns of the effect of hot weather on people living with dementia in Sussex

Charity advises regularly checking in on people with dementia, keeping them hydrated and out of the sun during sunny spells

With the heat health warning upgraded to amber as temperatures continue to soar, Alzheimer's Society is providing advice to help the 26,500 people across Sussex with dementia to stay safe and hydrated during the hot spell, this World Alzheimer's Month.
Read More
---
July 3rd, 2023
Calling small local charities! Annonymous donor sponsors space in Inside Publications

An anonymous advertising order has been sent in to Inside, to give advertising space to local charities. After visiting a close relative in the Inside Cissbury area, the anonymous donor made contact to say that they had picked up the magloid and enjoyed reading it so much that they would like a copy sent to their home which is out of area. After deciding to read future copies online, Liana was then asked if some space could be booked to cover the cost of an advert for local charities.
Read More
---
Topics
Recent Posts
New temporary accommodation could help house local residents in need
December 8th, 2023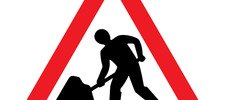 ROADWORKS ALERT!!
December 5th, 2023
Work starts on disability-friendly allotments in Durrington
December 1st, 2023
Have You Seen...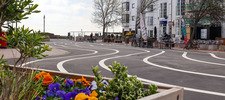 Brightening up Montague Place
April 26th, 2022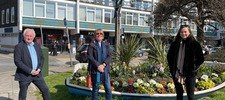 ANGER AT MONSTROSITY OF 5G POLE PROPOSAL AT BROADWATER SHOPS
March 25th, 2021