Worthing
May 24th, 2023
Mental Health Expo 2023

This year the launch of 2023 Worthing Mental Health Awareness event that coincides with World Mental Health Day, 10th October and will be held at the fabulous Rooms on the 1st Floor of The Guildbourne Centre, the morning will be full of useful information and our Keynote speakers will be Breakeven & Gamblers Anonymous, we will be sending out invites to partners but everyone is welcome to join us.
Read More
---
May 23rd, 2023
Investigation into Capita data breach progressing

An investigation by Adur & Worthing Councils into a data breach involving the systems of contractor Capita is continuing.

Earlier this month the Councils became aware of a potential breach at Capita, involving systems the company was managing for Adur & Worthing in February 2021.

Capita then wrote to the Councils on 16 May this year to highlight the breach. It said that the breach did not involve personal data.
Read More
---
May 22nd, 2023
Worthing community groups invited to apply for development money

Are you part of a group that is working to enhance or support the lives of people in Worthing?

Applications for the Worthing Community Infrastructure Levy (CIL) Neighbourhood Fund are now open, with local community groups, organisations and residents' associations able to bid for up to £15,000 to fund projects in the town.
Read More
---
May 21st, 2023
Enjoy fantastic free outdoor shows as SPIN OUT returns to Worthing this summer!

Worthing Theatres and Museum have the full Spin Out '23 lineup. Spin Out is WTM's annual series of mesmerising open-air performances, taking place throughout Worthing on Saturdays across the summer the season brings the best and most exciting theatre, circus, music and dance performances and all for FREE.
Read More
---
Topics
Recent Posts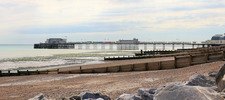 Safety warning after two men die in Worthing sea accidents
May 31st, 2023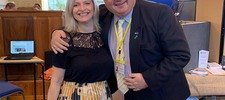 Mental Health Expo 2023
May 24th, 2023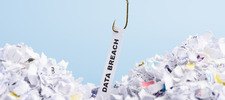 Investigation into Capita data breach progressing
May 23rd, 2023
Have You Seen...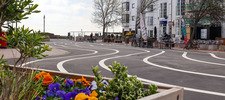 Brightening up Montague Place
April 26th, 2022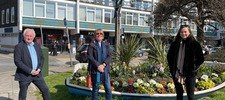 ANGER AT MONSTROSITY OF 5G POLE PROPOSAL AT BROADWATER SHOPS
March 25th, 2021