Broadwater
August 17th, 2022
Yellow Hazard warning today from WSCC Resilience and Emergencies Team

The Met Office has issued an Amber Warning for Thunderstorms Between 11:00 Wed 17 Aug 2022 and 22:00 Wed 17 Aug 2022
Heavy showers and thunderstorms are expected to break out today leading to some flooding and disruption. Some places will miss these, but where they do occur, 30 to 50 mm of rain could fall in less than an hour and a few places may see in excess of 100 mm in a few hours where storms are slow moving. Lightning and hail will be additional hazards.
Read More
---
July 29th, 2022
The Big Listen kick-starts new approach to improve Worthing

Today (Friday 29 July), The Big Listen is being launched by Worthing Borough Council, signalling a new approach to strengthen relationships with community groups and listen to and work with residents on the issues they care most about.

From next week, members of The Big Listen team will travel around the borough attending community events and holding pop-up conversations at key locations.
Read More
---
July 28th, 2022
Committee publishes annual report on its scrutiny of the Councils
Encouraging investment in Adur and Worthing's coastline, ensuring the Councils are using their resources appropriately and monitoring how the community is being supported post-pandemic - have all been the subject of dedicated scrutiny sessions this year.

Adur & Worthing Councils' Joint Overview and Scrutiny Committee plays an important role in holding the Leaders, chief executive and cabinet members to account for their decisions.
Read More
---
June 29th, 2022
Broadwater Carnival and Fire Station open day 2022

We are looking forward to welcoming you all back to the Broadwater Carnival and Fire station open day event. This year the event will take place on Saturday 23rd July and is themed Fairytales. We have lots of stalls, children's rides, arena events on the Green and fire safety demonstrations and activities for you at the Fire Station.
Read More
---
Topics
Recent Posts
New temporary accommodation could help house local residents in need
December 8th, 2023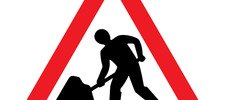 ROADWORKS ALERT!!
December 5th, 2023
Work starts on disability-friendly allotments in Durrington
December 1st, 2023
Have You Seen...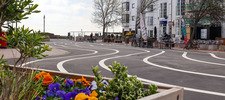 Brightening up Montague Place
April 26th, 2022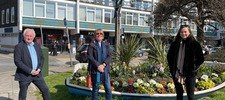 ANGER AT MONSTROSITY OF 5G POLE PROPOSAL AT BROADWATER SHOPS
March 25th, 2021