Worthing
July 24th, 2023
Councillors to review decision to use former Worthing hotel as emergency homeless accommodation

A decision to use a former hotel as emergency accommodation for homeless people in Worthing, is to be reviewed by councillors.

Adur & Worthing Councils are considering signing an agreement for up to 10 years with Sussex-based SDR Group that would allow 44 homeless single people to be housed overnight at the Windsor House Hotel in East Worthing if planning permission was granted.
Read More
---
July 18th, 2023
Eight much-loved green spaces earn national recognition

Eight green spaces in Adur and Worthing have again been awarded the Green Flag for their successful management, great quality and achieving the highest environmental standards.

In Adur Lancing Manor, Buckingham Park, Lancing Ring and Shoreham Beach have all once again retained the honour, while Beach House Park, Field Place, Highdown Gardens and Marine Gardens in Worthing won the coveted award again.
Read More
---
July 17th, 2023
Worthing creates forum in support of local development

A new development forum has been launched in Worthing to help industry stakeholders meet, learn and collaborate on projects that shape the town.

Developers, planning experts and businesses from across the region will meet for the first time later this week to discuss ways they can work together to overcome challenges facing the local construction sector.
Read More
---
July 6th, 2023
New beach wheelchairs available for hire in Worthing

Worthing's pebble beaches will be more accessible for disabled residents and visitors thanks to the arrival of three pieces of specialist equipment.

Following a fundraising campaign led by the local community, two beach wheelchairs and a single all-terrain rollator are now available from Worthing Borough Council's Coastal Office.
Read More
---
Topics
Recent Posts
New temporary accommodation could help house local residents in need
December 8th, 2023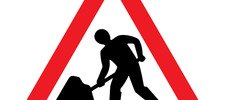 ROADWORKS ALERT!!
December 5th, 2023
Work starts on disability-friendly allotments in Durrington
December 1st, 2023
Have You Seen...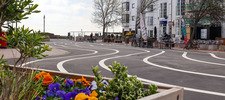 Brightening up Montague Place
April 26th, 2022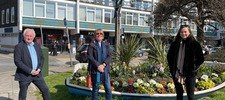 ANGER AT MONSTROSITY OF 5G POLE PROPOSAL AT BROADWATER SHOPS
March 25th, 2021