Worthing
September 8th, 2023
Worthing seeks answers after dry spilling claims

Worthing Borough Council's environment lead has demanded answers from Southern Water following reports the supplier repeatedly spilled sewage into the sea off Sussex.
Read More
---
September 5th, 2023
Homes England partnership could unlock Teville Gate redevelopment

Worthing Borough Council could team up with national housing and regeneration agency Homes England to transform Teville Gate for the community.

In recent months the Council's officers have been discussing a potential sale with Homes England, and the agency has now confirmed it is willing to seek approval to buy the freehold of the site, subject to due diligence.

The proposal will be discussed by Worthing's Cabinet on 12 September.
Read More
---
August 31st, 2023
Worthing Borough Council Leader calls for an end to closure of train ticket offices

The Leader of Worthing Borough Council, Cllr Dr Beccy Cooper, has urged rail operators to reconsider plans to close ticket offices in Worthing.

Under the proposed plans, ticket offices would permanently close across the country and locally at Goring, Durrington, West Worthing and Worthing. Station staff will be available to help passengers on train station concourses only.
Read More
---
August 31st, 2023
Council strengthens its case further to protect Chatsmore Farm
Worthing Borough Council is preparing for what it hopes will be the final victory needed to protect Chatsmore Farm from developers.

Persimmon Homes is continuing to press for permission to build 475 properties on the green gap between Worthing and Ferring despite losing a series of court challenges.
Read More
---
Topics
Recent Posts
New temporary accommodation could help house local residents in need
December 8th, 2023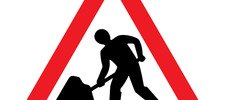 ROADWORKS ALERT!!
December 5th, 2023
Work starts on disability-friendly allotments in Durrington
December 1st, 2023
Have You Seen...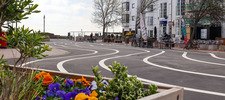 Brightening up Montague Place
April 26th, 2022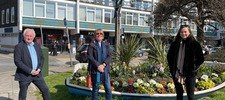 ANGER AT MONSTROSITY OF 5G POLE PROPOSAL AT BROADWATER SHOPS
March 25th, 2021