Broadwater
February 27th, 2023
The South East's can't-miss, don't-want-to-miss event of the summer!

It's the South East's can't-miss, don't-want-to-miss event of the summer. Craig David is bringing his world-famous TS5 live show from Miami to Worthing for one night only on Friday 8th September 2023.

It's been many years since the town last played host to an outdoor concert on this scale so come and join us for an incredible night of music that's been enjoyed across the globe and can now be experienced at Castle Goring as part of the new At The Castle open air concert series.
Read More
---
February 25th, 2023
Worthing Community Chest Needs YOUR Vote!
Since 2001, Worthing Community Chest has awarded almost £450,000 in grants to diverse and phenomenal local groups, who have made a huge impact in Worthing. To celebrate our communities, Worthing Community Chest are launching some Community Awards, with a special twist.

In January 2023, WCC decided to use the United Nations' global Sustainable Development Goals (UNSDGs) as its framework. The community awards will also be themed around the UNSDGs.
Read More
---
February 16th, 2023
Do you have the right ID to vote?

The government has brought in new legislation which requires voters to show photo ID when voting at polling stations in some elections.

The new rules will be in place in time for the Worthing local elections on 4 May, so Worthing residents who are voting in person will need to check that they have a valid form of photographic ID which looks like them.
Read More
---
February 6th, 2023
Adur and Worthing residents raise thousands of pounds for local food banks

Food banks in Adur and Worthing have praised the community for helping to raise over £22,500 as part of a crowdfunding campaign.

The Fund our Food Banks crowdfunder was launched in December 2022 to support the 3,000 people who need help from food banks in the area every month by Adur and Worthing Food Network, Adur & Worthing Councils and Community Works, a local organisation that supports the voluntary sector.
Read More
---
Topics
Recent Posts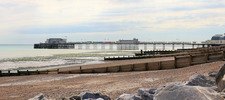 Safety warning after two men die in Worthing sea accidents
May 31st, 2023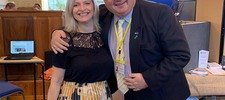 Mental Health Expo 2023
May 24th, 2023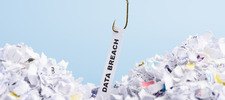 Investigation into Capita data breach progressing
May 23rd, 2023
Have You Seen...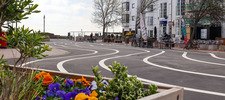 Brightening up Montague Place
April 26th, 2022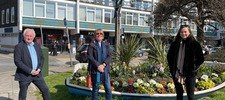 ANGER AT MONSTROSITY OF 5G POLE PROPOSAL AT BROADWATER SHOPS
March 25th, 2021