Business News
January 25th, 2023
Safe in Sussex's Gingerbread House Success!

West Sussex based charity Safe in Sussex held their annual Gingerbread House Event in December, which combined both community and business entries. The event took place in December at St Oscar Romero School, Goring by Sea. There were some stunning and very creative gingerbread houses on display. The event raised over £3,000 for the charity which supports people experiencing domestic abuse.
Read More
---
December 16th, 2022
Union Place Hoardings - in partnership with Northbrook College

A new series of hoardings have now been erected around the Union Place development site.
The hoardings, which have been designed by Time for Worthing and funded by Worthing Borough Council, complement those already installed at Teville Gate and the Health Hub development site on Stoke Abbott Road, Worthing.
Read More
---
November 28th, 2022
New electric charging points proposed for Adur and Worthing

Using an electric vehicle in Adur and Worthing will become far easier with the roll-out of public charging points - with the community helping to decide where they should go.

Adur & Worthing Councils is working with West Sussex County Council and Connected Kerb on the installation of charging points in a £1.8 million project.
Read More
---
November 28th, 2022
Community urged to have their say on plans for Union Place in Worthing
Residents and businesses have the chance to have their say on plans to transform Worthing's derelict Union Place site with 200 new homes.

Worthing Borough Council is working with developer Roffey Homes on a scheme to use the former police station site and the adjacent NCP car park and High Street short-stay car park for housing.
Read More
---
Topics
Recent Posts
Have You Seen...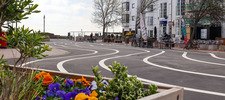 Brightening up Montague Place
April 26th, 2022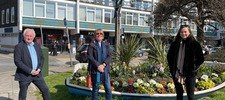 ANGER AT MONSTROSITY OF 5G POLE PROPOSAL AT BROADWATER SHOPS
March 25th, 2021