March 2nd, 2022
Cut in short-term parking fees to lure shoppers back to town centre
Worthing is to cut some of its short-term car parking charges to attract shoppers back to the town centre.

Visitors will benefit from a reduction in parking fees for the second hour of their stay at Worthing Borough Council's three multi-storey car parks from March 28.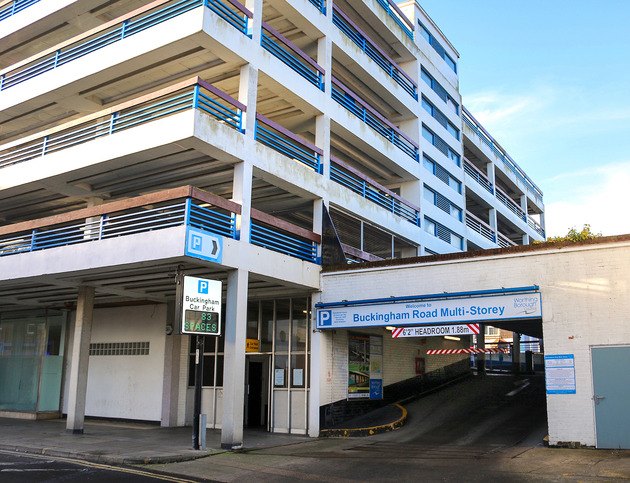 The new tariffs are also designed to support economic growth while raising enough funds to maintain and invest in the parking infrastructure for the future.
Improvements to Worthing's car parks are ongoing with upgrades to payment technology already underway, as well as major investment in Buckingham Road due to take place this year.
As part of Worthing Borough Council's annual multi-storey tariff review, fees for up to two hours' parking Mondays to Saturdays in the Buckingham Road, Grafton and High Street car parks - which currently stands at £2.30 - will be reduced to £2, while the Sunday rate will remain unchanged at £2 for two hours. Parking at the town's three multi-storeys for the first hour on any day will stay at £1.
Cllr Kevin Jenkins, the Leader of Worthing Borough Council, said: "Our high street shops have endured some incredibly tough times over the last couple of years.
"The idea in reducing the parking charges for the second hour of parking is to attract more visitors and shoppers in a bid to give a boost to those businesses in the town centre, while also bringing in some much-needed funds to improve and modernise our town's parking facilities."
In line with Government guidance, there will be moderate increases to the tariffs for longer stays in the Buckingham Road, Grafton and High Street multi-storey car parks.
Monday to Saturday parking for visitors for up to three hours will rise from £3.60 to £3.90, while up to four hours increases from £4.80 to £5.20, up to five hours goes up from £6 to £6.50 and all-day parking increases by £1 to £11.
On a Sunday, the maximum charge is £3 in the multi-storey car parks for the first three hours before rising slightly to £4 for up to four hours and £5 for all-day parking.
There will also be a small increase in the town centre workers' tariff. Currently staff working in the BN11 postcode are entitled to apply for a town centre workers' permit which caps the fee at any of the three multi-storeys.The current tariff is £4 for Buckingham Road and £5 for High Street and Grafton car parks, but will go up to £6 across all three car parks.
Cllr Kevin Jenkins added: "The increases for longer stays are very modest and remain incredibly competitive compared to similar local authorities in the area.
"There is also a slight increase to the town centre workers' tariff, a scheme specific to Worthing. But even with this increase, those using the scheme benefit from a 45% reduction in the cost of all-day parking.
"As we respond to the Climate Emergency we really need to be encouraging car users into more sustainable forms of transport when accessing the town."
Tags:
Worthing
---
Comments (0)
No comments have been submitted yet.
Why not be the first to send us your thoughts
Leave A Comment


Thank you for your comments, they will appear shortly once approved.
Topics
Recent Posts
New temporary accommodation could help house local residents in need
December 8th, 2023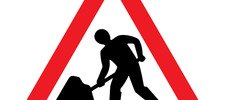 ROADWORKS ALERT!!
December 5th, 2023
Work starts on disability-friendly allotments in Durrington
December 1st, 2023
Have You Seen...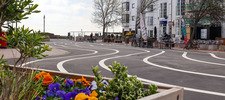 Brightening up Montague Place
April 26th, 2022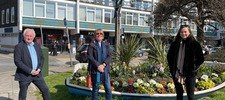 ANGER AT MONSTROSITY OF 5G POLE PROPOSAL AT BROADWATER SHOPS
March 25th, 2021