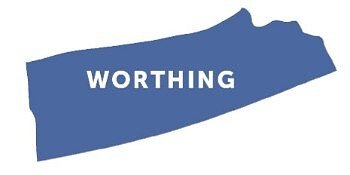 Print and Distribution - 6,400
Inside Worthing can cause a little confusion as it sounds like it's delivered to the whole of Worthing! It actually covers the centre and east (coastal) of Worthing.
Inside Worthing has a very mixed demographic. The centre of Worthing
has a good mix of busy and bustling social and business areas. There is a large choice of places to eat out or simply have a coffee.
Inside Worthing is delivered from the railway line to the north and the sea to the south. East to west we deliver Inside Worthing from the edge of Brooklands Park to the east and the east side of Clifton and Crescent Roads to the west.